What to Expect on the Day of Your Jump
Tandem Skydiving
Posted by: Skydive Key West 3 years ago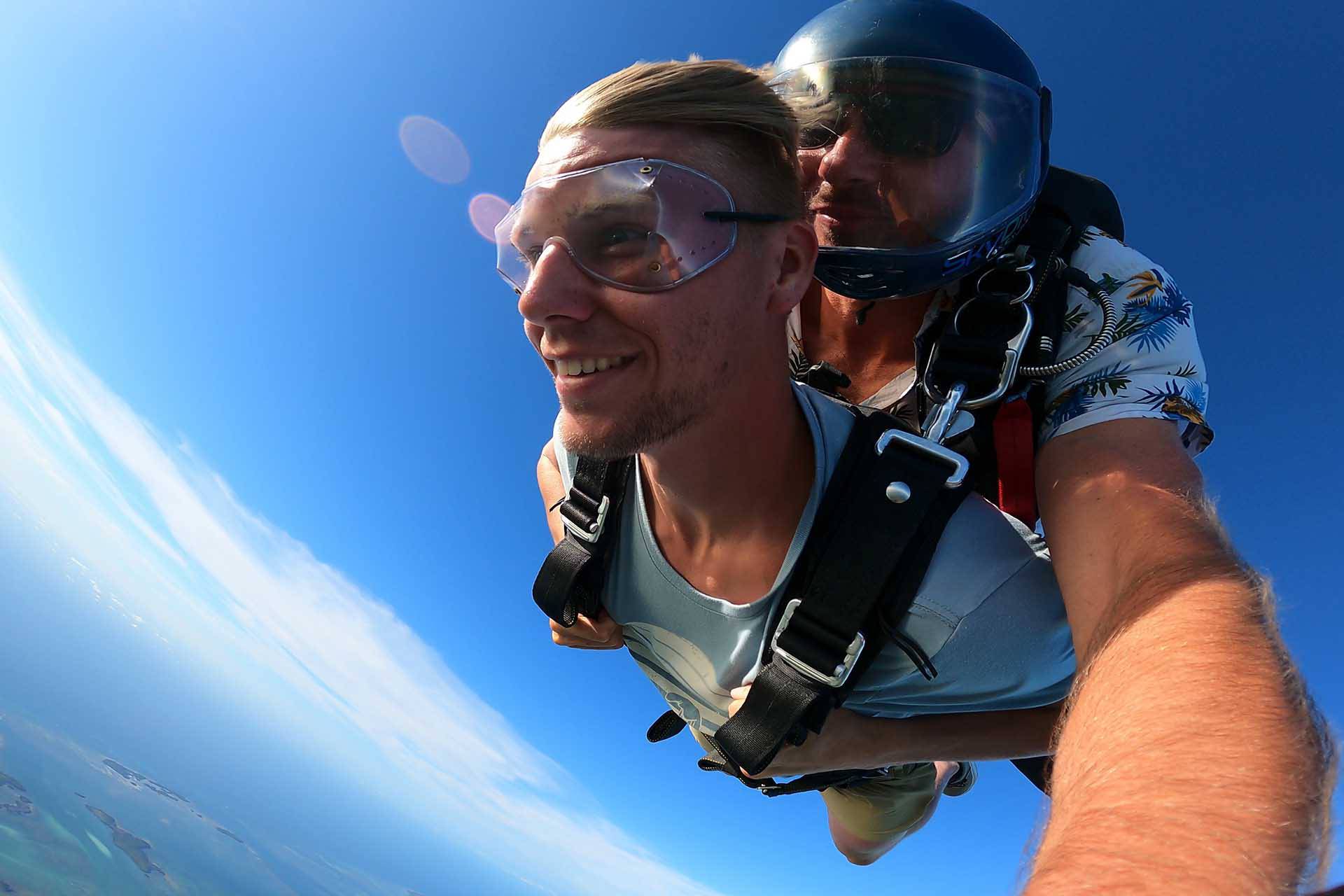 Key West sky diving is a great adventure, and free falling over the incredible scenery of the Florida Keys is one of the most awesome experiences you will ever have. So naturally, it's very exciting to be heading out to the airfield for a tandem skydive jump and perfectly normal to feel the adrenaline start pumping. You might even have a few butterflies in the stomach whether it's your first jump or not.
That's why you may be surprised to find that everything is so calm, routine, and well-structured when you arrive and begin prepping for your jump. Sure, the focus at Skydive Key West is on thrills, excitement, and fun, but safety is always first and your tandem jump masters are seasoned United States Parachute Association instructors who have logged thousands of jumps. For them, getting you ready to fly to altitude and jump is simply a matter of helping you through a few often-practiced steps and taking care of some simple requirements.
Flight Prep
You need to arrive at Skydive Key West at least 30 minutes early because there are a few things to do. There is a bit of paperwork to handle, and you absolutely must have a valid government-issued photo ID that shows your birthdate.
Next, you will receive a short briefing to familiarize you with the general procedures of the jump, the technique for exiting the aircraft, and the top-of-the-line United Parachute Technologies Sigma Tandem parachute system used by Skydive Key West.
These chutes are very different from the round, umbrella-like canopies you may have seen in old war movies. Modern skydiving parachutes operate on ram-air principles and perform like an airplane wing to allow precise maneuverability and soft landings. And the tandem harness on the UPT Sigma system is the most sophisticated, comfortable setup there is. Your tandem instructor will get you into the harness and ensure that everything is perfectly adjusted and ready for flight.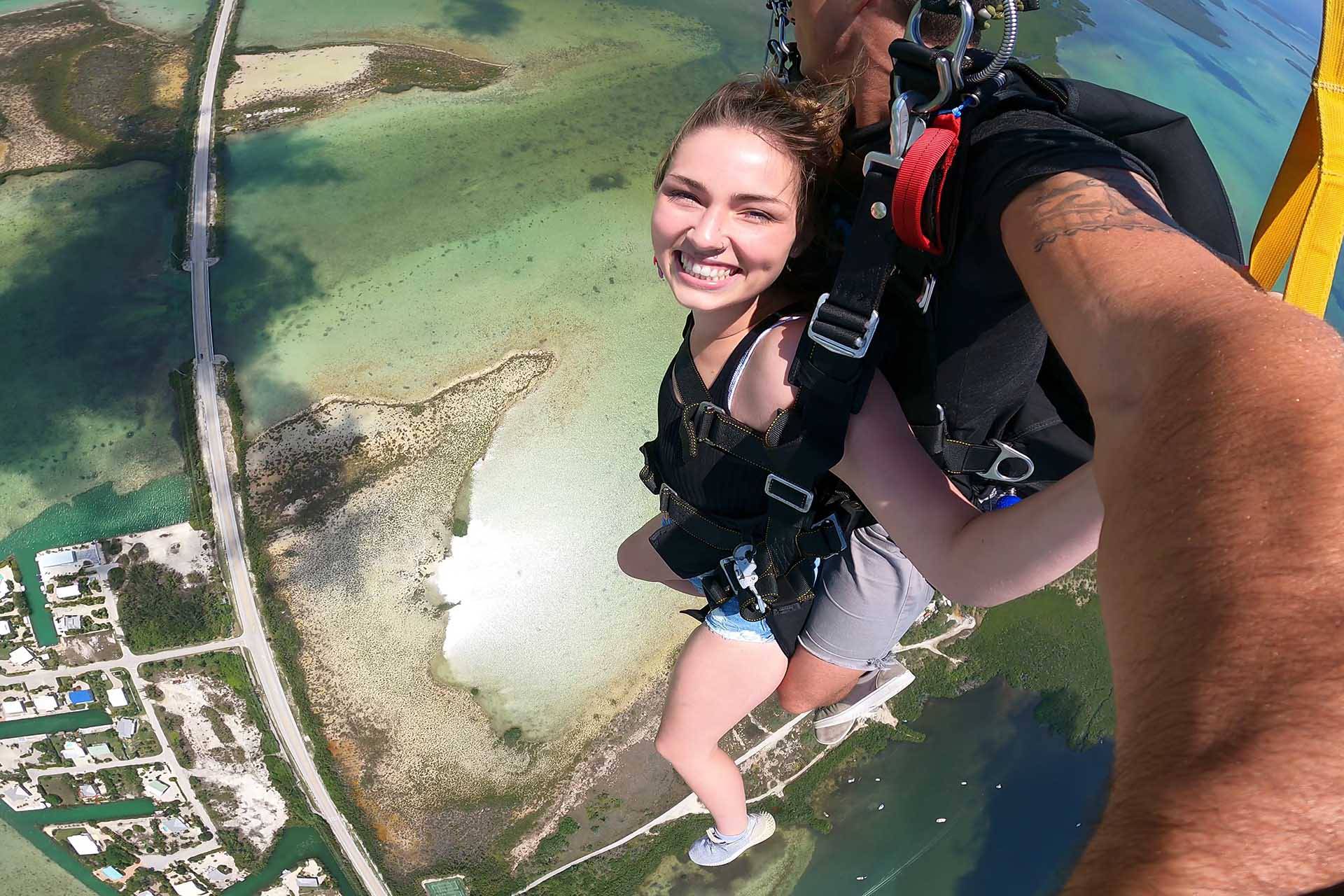 The Jump
Then it's time to board the aircraft for the climb to altitude. This is one of the best parts of skydiving in the Florida Keys. The sight of the islands and turquoise blue waters stretching to the horizon combines with the anticipation of the upcoming jump to make you feel awesome.
Next comes the ultimate thrill when you leave the aircraft into rushing cool air for about 40 seconds of exhilarating freefall time. When your chute deploys, you begin a silent, peaceful 5-minute gliding descent above the spectacular vistas that only the Keys can offer.
Landing is easy because your tandem instructor has complete control. It is a simple matter of coming in on a glide path and flaring the airfoil to stop it over the desired touchdown point. Your feet hit and a couple of running steps later you are down even if your heart rate is not!
Family and friends can meet you at the landing field, and there is time for high-fives, hugs, and photos. You have made a successful jump, and the only question is how long before you are back at Skydive Key West to fly again?