What Makes a Good Skydiving Instructor?
Skydiving
Posted by: Skydive Key West 1 month ago
If you're planning on making a skydive, you've probably wondered who your instructor will be and what they'll be like. We're here to tell you that while the personality of each skydiving instructor is different, you can rest assured that all of our instructors at Skydive Key West have significant skydiving experience and are highly-trained and appropriately licensed through the United States Parachute Association (USPA).
Let's take a dive into the world of professional skydiving and what makes a good skydiving instructor.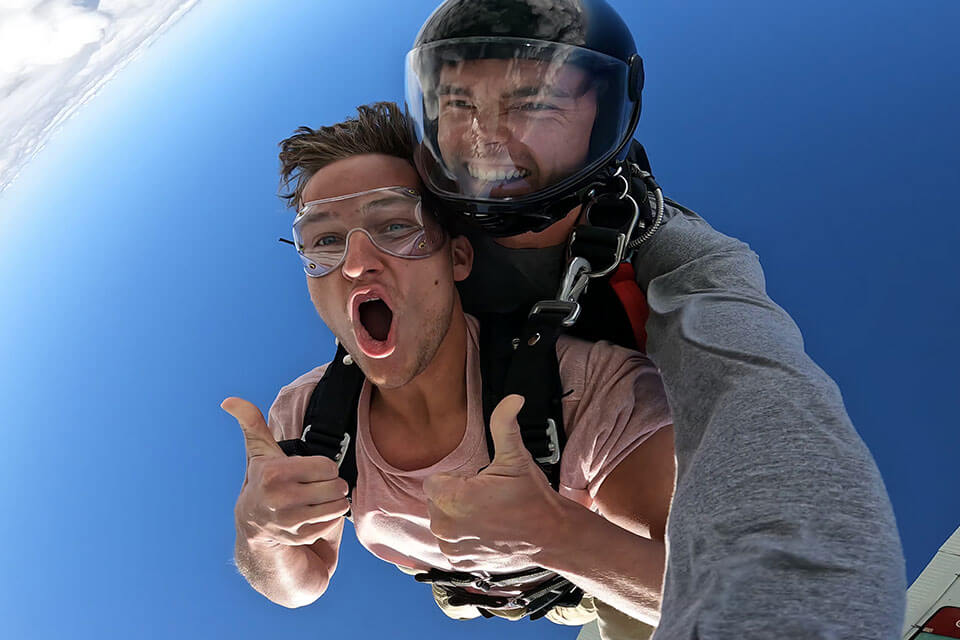 What Makes You a Professional Skydiver?
If you're not well versed in the world of skydiving, it may surprise you that some people have chosen (or maybe the sport chose them!) to make skydiving more than a hobby. Instead, their passion for the sport has led them to become a professional skydiver.
People who consider themselves professional skydivers make money from skydiving in one way or another. These jobs include:
Skydiving instructor
Videographer
Sponsored athlete
Member of a demo team
Canopy coach
It could be that these people skydive as their only means of making money, or it could be a side gig they take up to help fund their lives or future skydiving adventures.
Who Becomes a Skydiving Instructor?
Skydiving instructors are people who are stoked about sharing their love of the sport with people who are just getting started. This could be people who are planning to be "one and done" with a tandem skydive or people interested in going through a student program to become a skydiver themselves.
Bottom line: instructors enjoy sharing their skills and expertise with newbies so they can be skydivers too!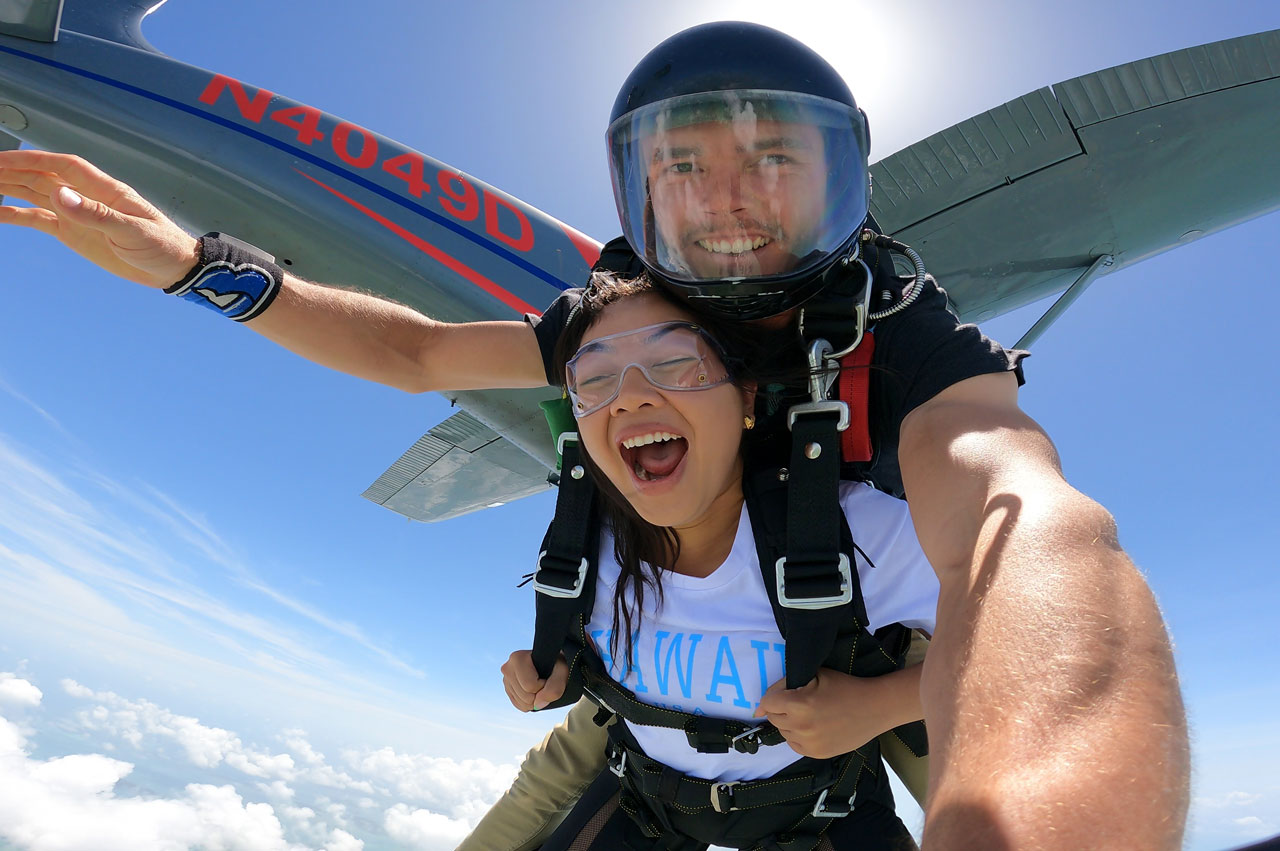 Skydiving Instructor Requirements
Although skydiving instructor requirements vary based on what type of instructor you want to become, all instructor ratings in the U.S. require jumpers to be of age, to have adequate experience, and to complete special training.
Here are the prerequisites for both Tandem Instructors and Accelerated Freefall (AFF) Instructors. (AFF is the most common student program.)
Tandem Instructor Requirements
Be 18 or older
Be a USPA member
Have held a USPA coach or other instructor rating
Logged 500 skydives
Earned a USPA D-license
Have at least 3 years of skydiving experience
Possess an FAA Class III Flight Medical Certificate
Complete a Tandem Instructor Rating course
Accelerated Freefall Instructor Requirements
Be 18 or older
Be a USPA member
Have held a USPA coach or other instructor rating
Logged 6 hours of freefall time
Earned a USPA C-license
Have held a USPA coach rating for at least a year or have 500 jumps logged
Completed an AFF Instructor Rating course
What Does the Skydiving Instructor Do?
A skydiving instructor is in charge of a skydive from gear up to touch down. Their goal is to make sure everything goes according to plan. However, they are highly trained to act quickly in case something doesn't. They are the head honcho with all of the training and expertise needed to make the jump an out-of-this-world enjoyable experience for you.
Beyond the technical aspect of it all, instructors tend to be pretty great at calming your nerves. They may crack jokes or offer suggestions to make your jump even more awesome. This is what makes a good skydiving instructor! They will earn your trust with their knowledge and professionalism while helping you feel at ease to have the time of your life!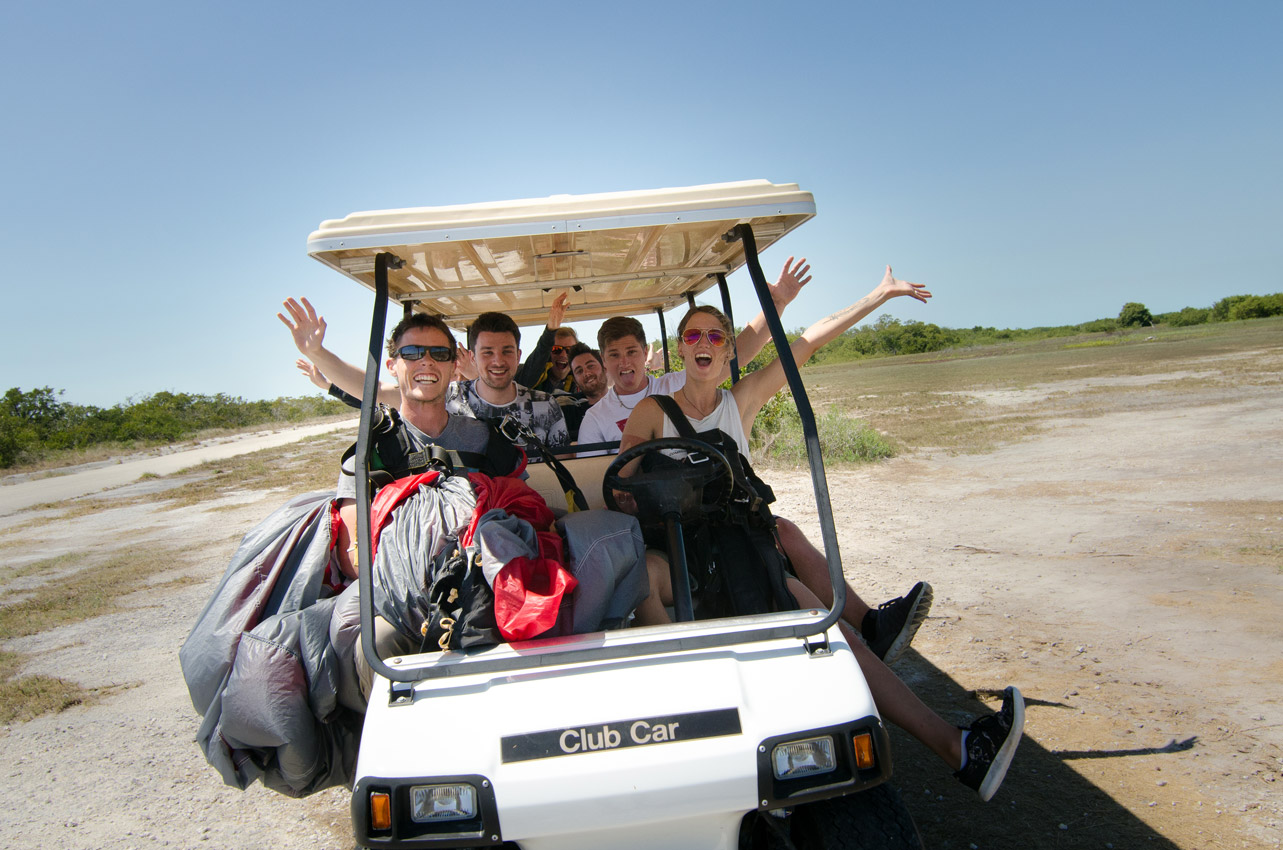 What Skills Are Important For Skydiving Instructors?
Skydiving instructors have honed their physical skills over the course of their skydiving careers. They have perfected the body flight skills needed in freefall as well as the accuracy and technique required for a seamless landing. Skydiving instructors should have attention to detail, patience, and passion!
Should I Tip My Skydiving Instructor?
In the world of skydiving, tipping is not required but is always appreciated. If you feel happy, comfortable, and supported on your jump, it never hurts to show your instructor some extra love with a tip, whether that's a monetary tip or a sweet online review.
What is Important in Skydiving?
There are a lot of important things in the world of skydiving and the answer will vary depending on who you ask. Training, experience, respect for the sport, and meticulous gear maintenance are all at the top of the list. But ultimately, the goal of skydiving is to HAVE FUN – so we'd say that's pretty darn important too.
If you're ready to experience the thrill of a lifetime alongside your new best buddy – your skydiving instructor – schedule a jump at Skydive Key West. We can't wait to see you!