The Best Places to Skydive in the US
Tandem Skydiving
Posted by: Skydive Key West 3 weeks ago
You might not believe it, but hear us out: sometimes, bigger isn't better. In some cases – for example, when it comes to a first-time skydiving experience – keeping things on the small side is where it's at.
Take it from hundreds of thousands of happy freefall newbies: skydiving for the first time at a small-to-medium-sized dropzone offers the optimal first-time skydiving experience. And the great news? The best places to skydive in the US fit this description!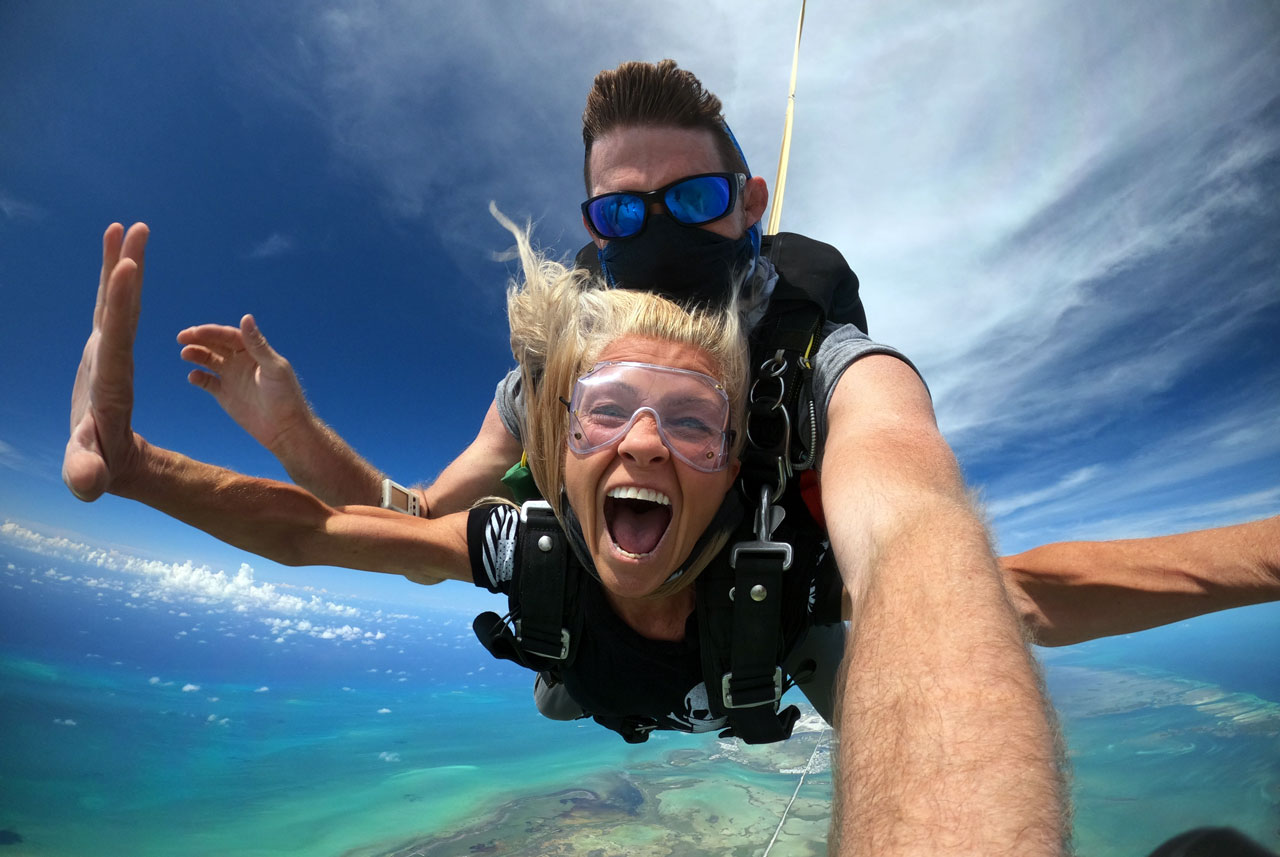 Here's why we dig small and mid-sized DZs:
More personalized attention.
At a smaller dropzone, you get more personalized attention from the staff and instructors. This is because there are fewer people jumping at a time, so the instructors have more time to focus on each individual jumper. In our experience, this can be especially helpful for first-time jumpers who may have a lot of questions or concerns.

A more relaxed atmosphere.
Smaller dropzones tend to have a more relaxed atmosphere than larger dropzones. This is because there are fewer people around, so there's simply less … well … commotion. This can be super-helpful for first-time jumpers, who may be feeling nervous or anxious.

A more scenic location.
Often, small- to medium-sized dropzones have been specifically positioned to take advantage of some seriously stunning scenery. If you want to take in an unbelievable view from a bird's-eye perspective, take it from us: itty-bitty is pretty-pretty.
If you are thinking about skydiving for the first time, we would highly recommend considering a smaller dropzone. Are you ready for some inspiration? No matter where you find yourself, we can point you in a delightful direction …
The Regional Stars (according to us … and we know!)
Southeast: Skydive Key West
Skydive Key West (the best skydiving in Florida, NBD) is the perfect place for first-time skydivers looking for an unforgettable experience.
We're located in one of the most beautiful areas in Florida, and our dropzone offers stunning views of the turquoise waters of the Gulf of Mexico and the surrounding islands, making it a truly unique skydiving destination.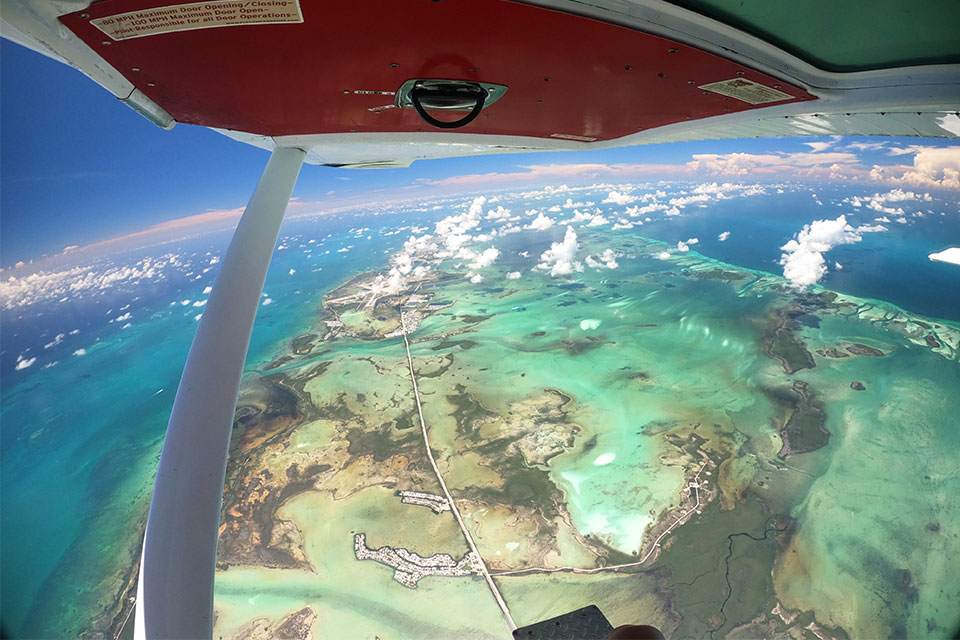 Our little home at Skydive Key West is also conveniently located just minutes away from some of the area's most popular attractions, including Duval Street, Mallory Square, and the Ernest Hemingway Home and Museum, making it an ideal location for folks who want to combine a high-flying skydiving adventure with other activities.
East Coast: Skydive Carolina
If you're on the East Coast, sing it with us: nothing could be finer than a jump in Carolina!
We're convinced that Skydive Carolina is one of the very best places to skydive on the east coast, if not the best place. These guys are great, and they run a tight ship! Their facilities are second to none, and their top-of-the-line equipment and amenities make a first-time (or a thousandth-time!) skydiving experience easy, comfortable, and just plain fun.
With a spacious and modern skydiving center, state-of-the-art aircraft, and a beautiful pastoral setting, Skydive Carolina is the perfect place to make your first jump.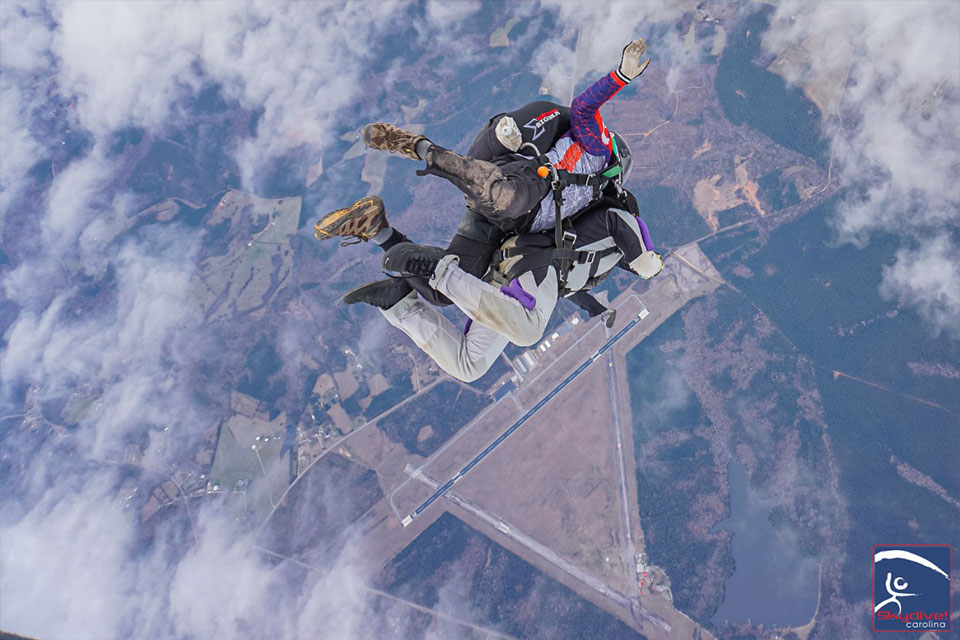 Midwest: Skydive STL
Skydive STL is all about that midwestern welcome. When you arrive, you'll be greeted by a team of friendly and knowledgeable professionals who will guide you through every step of the skydiving process – from the initial safety briefing and the exhilarating freefall to the gentle-as-anything landing.
Just a short drive from St. Louis, Skydive STL is the only dropzone in the area that caters exclusively to tandem skydivers. They recognize that the skydiving experience they share with their customers may be the one-and-done bucket list skydive they choose to make, so they make sure to make it super special.
Whether you're looking for a great first skydive (or first of many), Skydive STL consistently delivers an unforgettable experience, earning this DZ the title as one of the best places to skydive in the midwest. And, bonus, you just might catch a peek of the iconic Gateway Arch on the way up!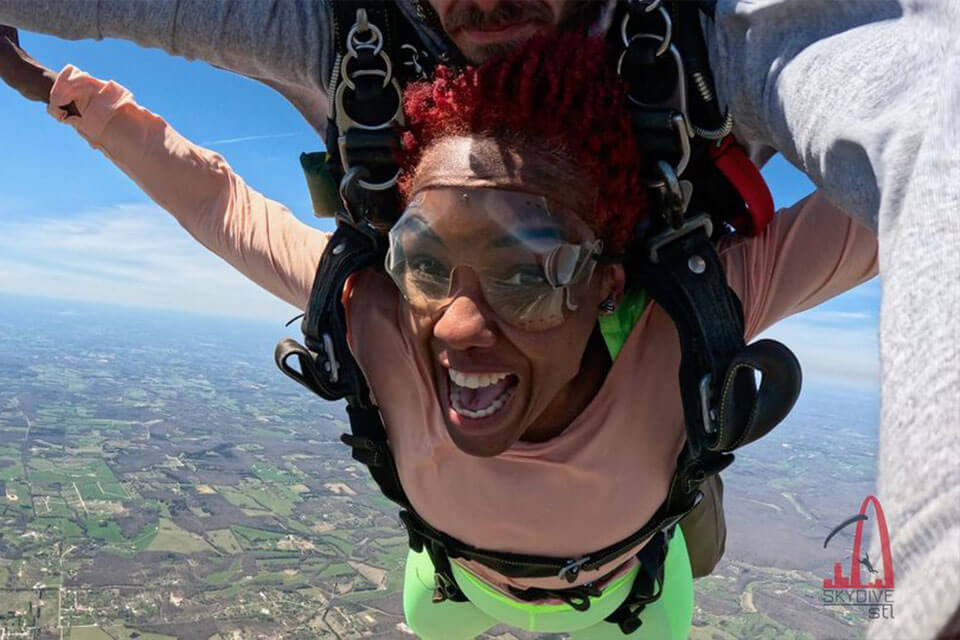 West Coast: Skydive Snohomish
There's nothing like the PNW for rock-solid grandeur – why not enjoy it all from above? Skydive Snohomish is an amazing place for your first tandem skydive, and they offer training for those who want to go solo and welcome experienced jumpers too.
Located in stunning Snohomish in Washington state, SkySno is a family-owned and operated skydiving dropzone that is all about the details. Their dropzone is beautifully manicured with plenty of seating and shade, and they have games for spectators and those who want to hang out and enjoy the post-jump vibe. There's also a great restaurant on site, hot showers, and a beautiful campground.
Oh, and you get your fill of fresh air and picture-perfect mountain views. The DZ is surrounded by the Cascade and Olympic Mountain ranges and the Snohomish River, making it one of the most scenic skydiving destinations in the country.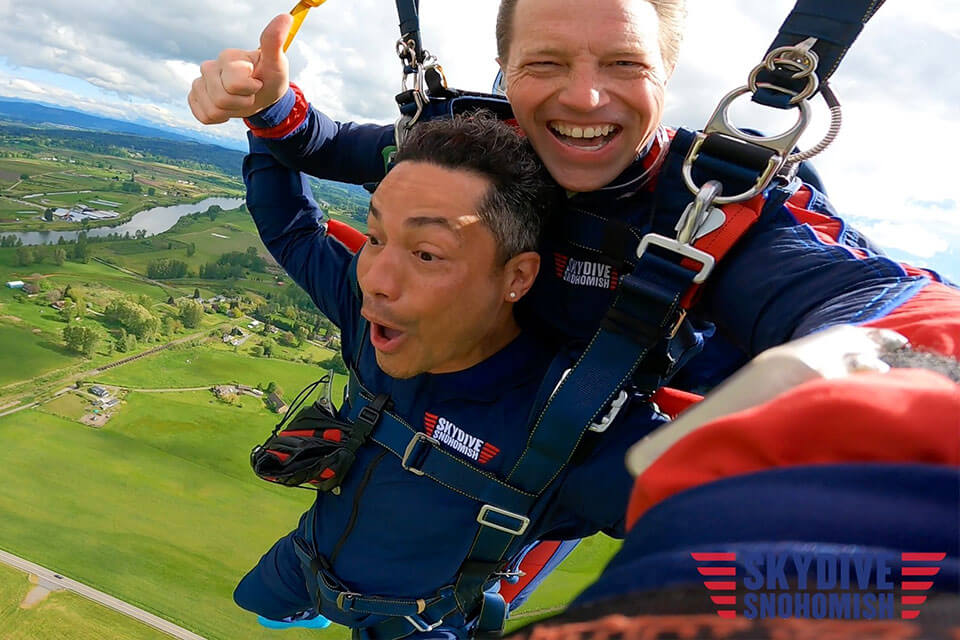 Northeast: Skydive New England
Skydive New England is a legendary skydiving destination that you won't want to miss!
First off, the facilities are awesome – well worth a visit just to check out and make a day of it as a spectator (and night too, if you want; fantastic campground). There are comfy spots on the lawn to watch the airborne hustle and bustle, a gear store stocked with all the latest swag, and an on-site restaurant where you can grab a bite to eat before or after your jump.
That said: the real magic of Skydive New England is in the location (and in the DZ culture that never takes it for granted). This place was built by hand from the ground up in the middle of the woods. As you ascend to altitude in the airplane, you'll see why the hard work was worth the effort. You're treated to magnificent views of the White Mountains and the Atlantic Ocean, and yet you're super close to Portland, Boston, Manchester, and Portsmouth.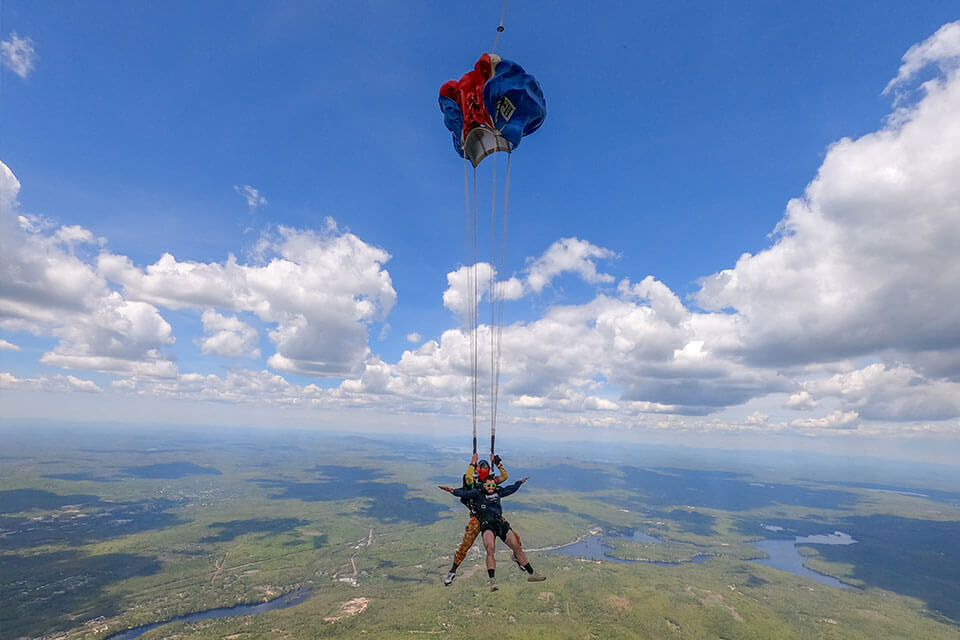 Ready to explore?
From the Atlantic to Pacific, small- and mid-sized dropzones are totally terrific! You've just gotta visit them all! If we're honest, though, we'd be really thrilled if you'd start with us. Not only are we the best place to skydive in Florida, but we've got the best skydiving in the USA … and we're only a little bit biased! Book your jump at Skydive Key West today!