Miami Skydiving
Miami's Best: Skydive Key West
When you have the opportunity to operate a skydiving dropzone in paradise, you take it! Skydive Key West is a hop, skip and a jump from Miami – and the breathtakingly beautiful drive to our DZ in Sugarloaf Key is part of the unforgettable adventure!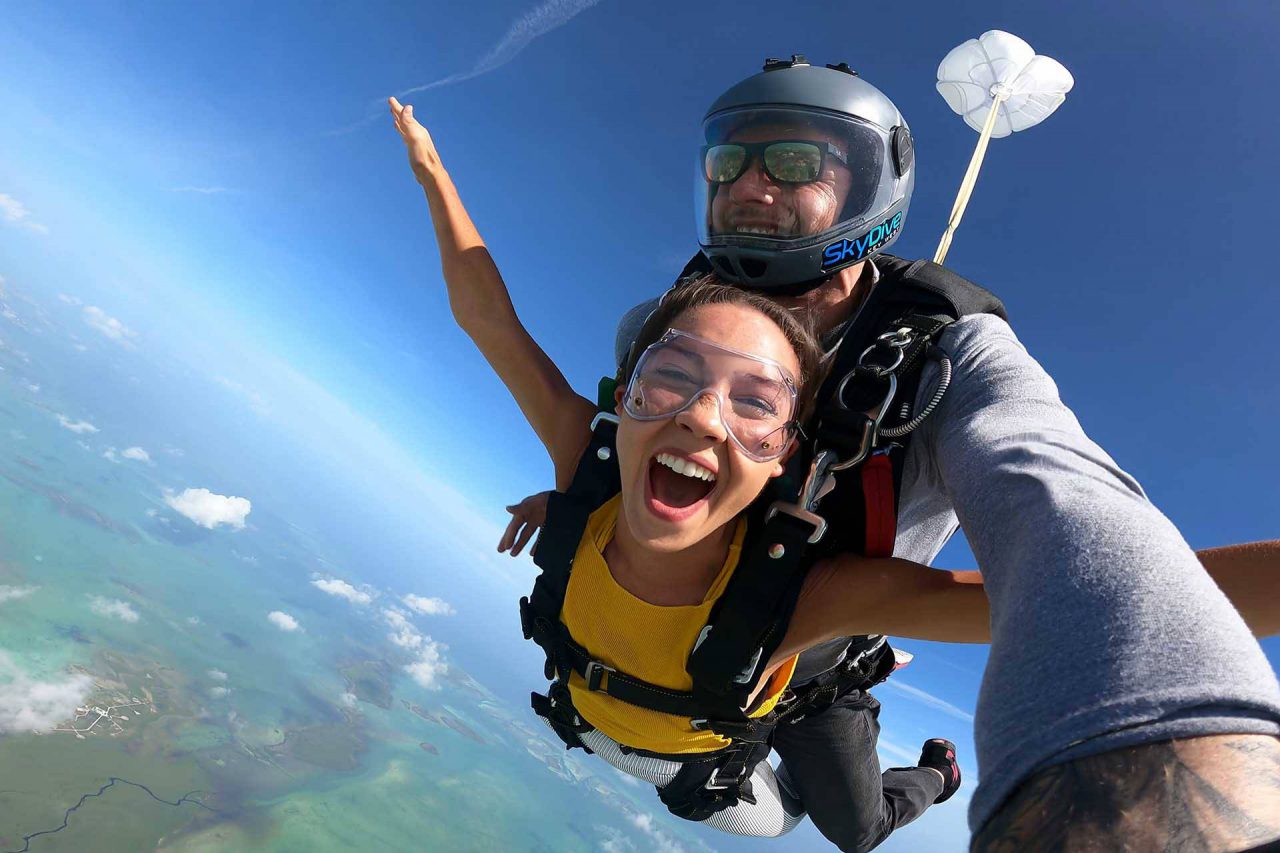 Why Key West, Not the Mainland?
When you get here, you'll get it!
Skydive Key West is unlike any other dropzone in the country, let alone South Florida! Our secret ingredient: the views. Our sweet Key is located where the Atlantic Ocean and the Gulf of Mexico meet, treating you to miles upon miles of soul-nourishing scenery that will set your heart soaring. And mega bonus – our stellar weather lets us fly 365 days a year!
If we'd set up in Miami – the 7th largest metropolitan area in the country – we'd have a whole lot of buildings to look past before we got to the pristine water and clear blue skies. What's more, the city is home to Miami International Airport, which annually serves more than 37 million passengers on 97 different carriers, so we'd be fighting for air space too. No bueno.
At Skydive Key West, it's all good, all the time.
The Price to Skydive Near Miami
At Skydive Key West, we list our prices in full – no hidden fees or taxes. What you see is what you'll pay. Want to give the gift of human flight? Buy your budding skydiver a gift certificate. It can be redeemed at any time and will never expire. Best. Day. Ever.
Our Proximity to Miami
Getting to Skydive Key West from Miami is easy and enjoyable.
Hailed as one of the most scenic drives in Florida, the three-hour trip down the "holiday highways" will take you across glittering turquoise waters and through laid-back beach towns. And there's plenty to see along the way – from the Everglades National Park on the mainland and the John Pennekamp Coral Reef State Park in Key Largo, over the famous Seven Mile Bridge to the Dolphin Research Center in Grassy Key and the stunning beaches of Bahia Honda Key.
Once in Key West, you'll have reached the southernmost point in the continental US, and there's a buoy marking the precise spot to prove it! Don't miss the opportunity to catch a sunset from this incredible vantage point!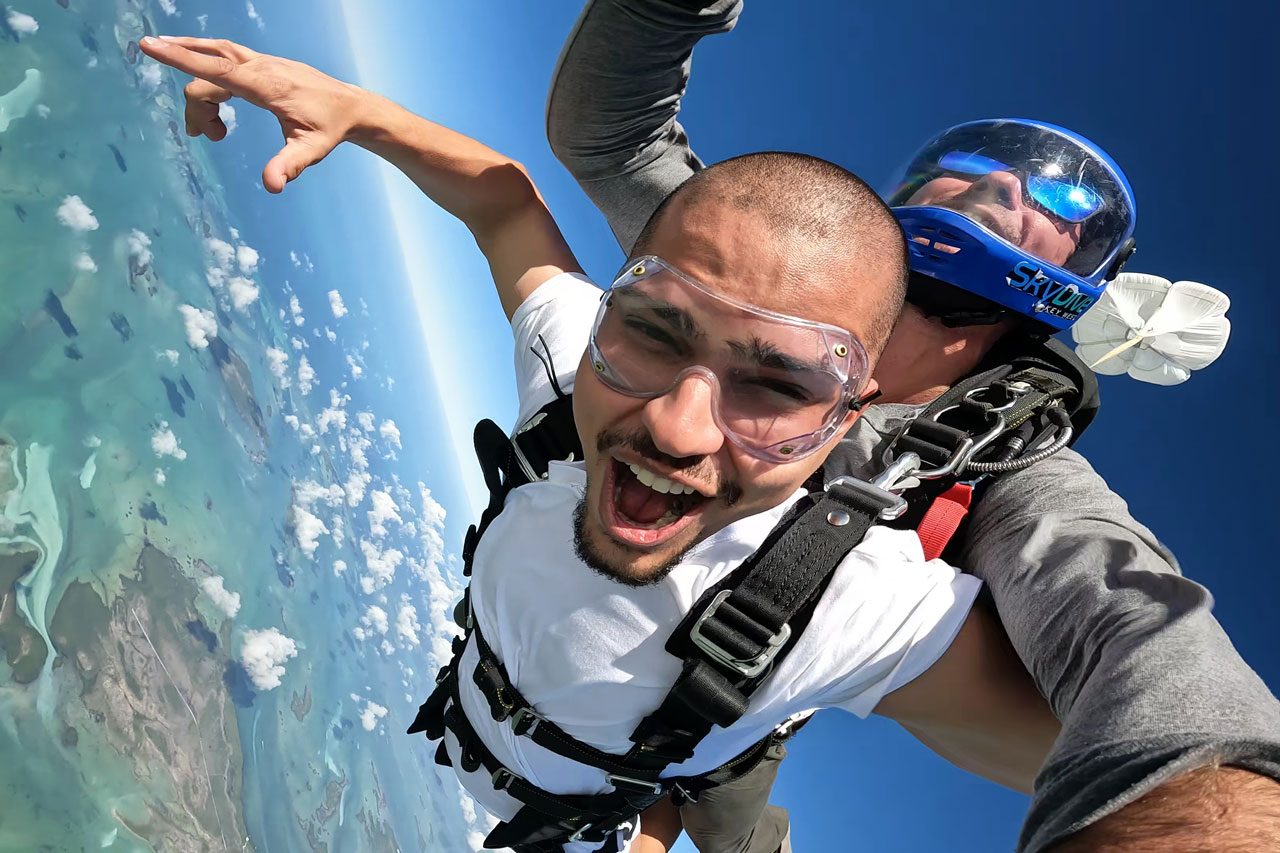 How to Prepare For Your Jump
Heading down from Miami for a day of skydiving? Get ready for one of the most amazing days of your life by following a few pro tips for feeling prepared:
Eat as normal; not too much, not too little – bring snacks
Drink plenty of water; hydration is key
Refrain from drinking alcohol 8 hours before your jump, skydiving with a hangover is not fun
Get a good night's rest
Dress comfortably
Arrive at the DZ at your reservation time
Have questions ahead of your jump? Check out our FAQs or get in touch – we are here to support you!