Top 10 Reasons to Go Skydiving in Key West
Explore Key West
Posted by: Skydive Key West 3 weeks ago
Skydiving in Key West is an experience unto itself. The island culture, the breathtaking views, and the near-perfect weather inspired us to skydive here, and our commitments to safety and service are what continue to make Skydive Key West a bucket list dropzone for locals and visitors alike. Jumping with us is a unique experience. We're more than just a skydiving center – we're a tropical destination for adrenaline, paradise, and relaxation. An ideal blend!
Need more reasons to answer the question, "Why should I go skydiving in Key West?" Read on for just 10 of the many reasons to book your tandem skydive with Skydive Key West! (Keep this list handy for when you get ready to plan a group skydive while you're here on vacation!!)
1. Spectacular Views of the Florida Keys
There are many great places to skydive all around the United States. There are even other dropzones situated in coastal or island environments. So why do people feel compelled to jump at Skydive Key West? Our views. Straight up: our island views are unmatched.
The size of Key West means that you can see glittering turquoise waters all around you from jump altitude. The views of Key West from the sky are absolutely breathtaking. It's unlike any sight you'll see from land. You can even spot some of the other landmasses that make up the unique world of the Florida Keys. If you're looking for the best views in Key West, you've come to the right place.
Our tropical landscapes welcome you to the dropzone and then stun you from the sky. The pairing of lush greenery and bright blue waters will dazzle you just as much as the skydive itself. Whether you're hanging out on the ground or under a parachute, Key West is a one-of-a-kind location for extreme adventure with a view.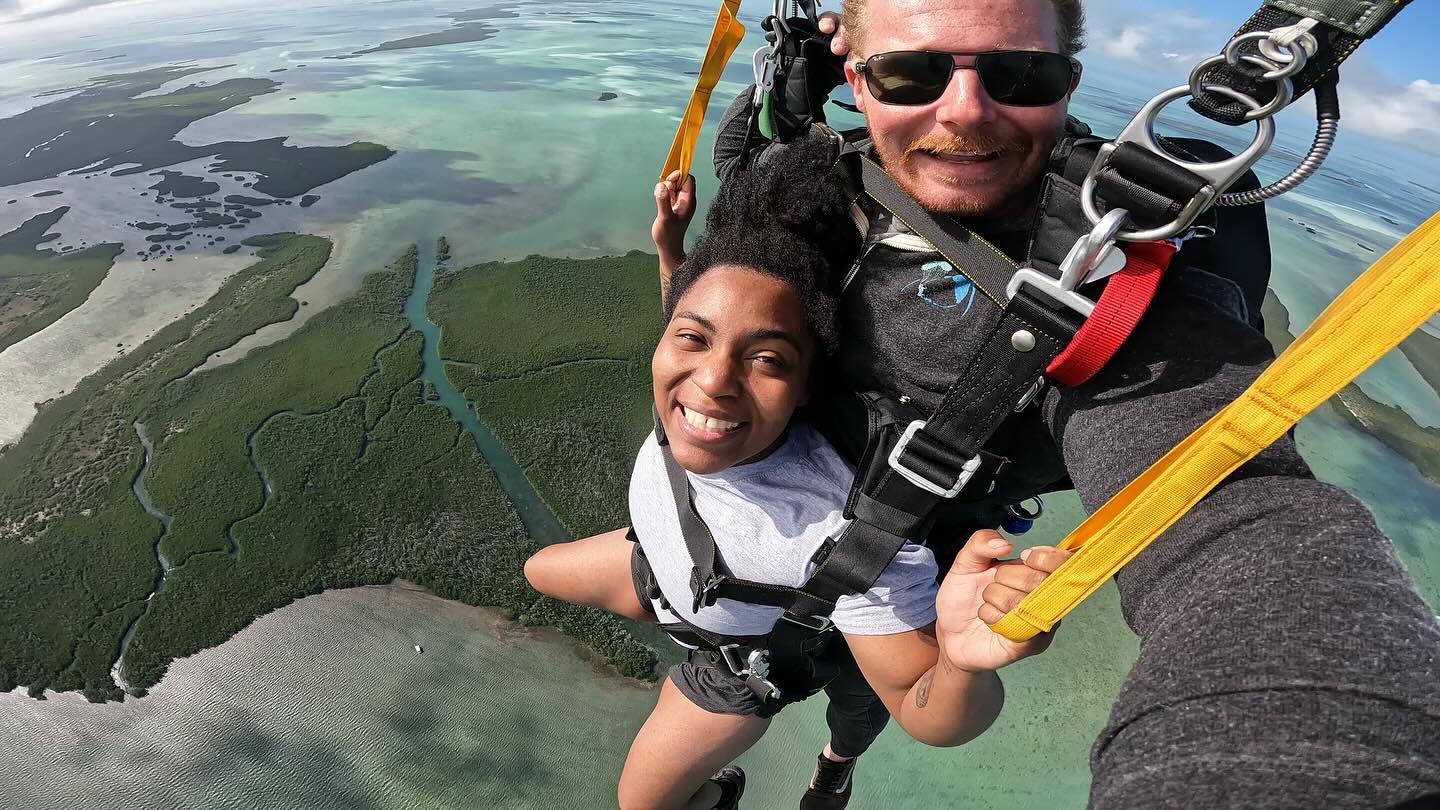 2. Ideal Weather Conditions Year-Round
What are the best conditions for skydiving? Well, the average weather in Key West, Florida, actually. Many skydiving locations are only able to operate for part of the year due to changing weather conditions. Boo! At Skydive Key West, we enjoy fun in the sun 12 months out of the year.
Key West boasts beautiful weather at all times, regardless of what season has settled in on the mainland. Comfortable temperatures, sweet ocean breeze, and almost non-stop sunshine make Key West a year-round skydiving destination for people looking to have the time of their lives.
Jumping out of an airplane is a big deal, and a lot of people only do it once. Shouldn't that once-in-a-lifetime experience be as awe-inspiring as possible? We have the weather to make that happen.
3. Unique Island Experience: Key West Skydiving Adventure
The islands that make up the Florida Keys are an amazing place for just about anyone. You can find exciting activities and tropical relaxation all in the same place.
Key West is only four miles long and one mile wide, so everything you could want is a short walk or ride away. But don't let its size fool you! There is a ton of adventure packed into our 4.2 square miles. That's part of the Key West charm, you can fulfill whatever your heart desires, from sipping frozen drinks in the sand to jumping out of airplanes, all in the same day! (Just be mindful about the timing of your skydiving and SCUBA diving adventures.)
4. Accessibility
Being an island gives us the advantage of being accessible by plane, car, or boat.
Key West is easy to get to, no matter where you're coming from and how you plan to get here. And once you're here, getting around is even more simple. Driving, biking, or even walking the entire island is entirely possible!
However you travel to Key West, make it a point to take at least one airplane trip with us!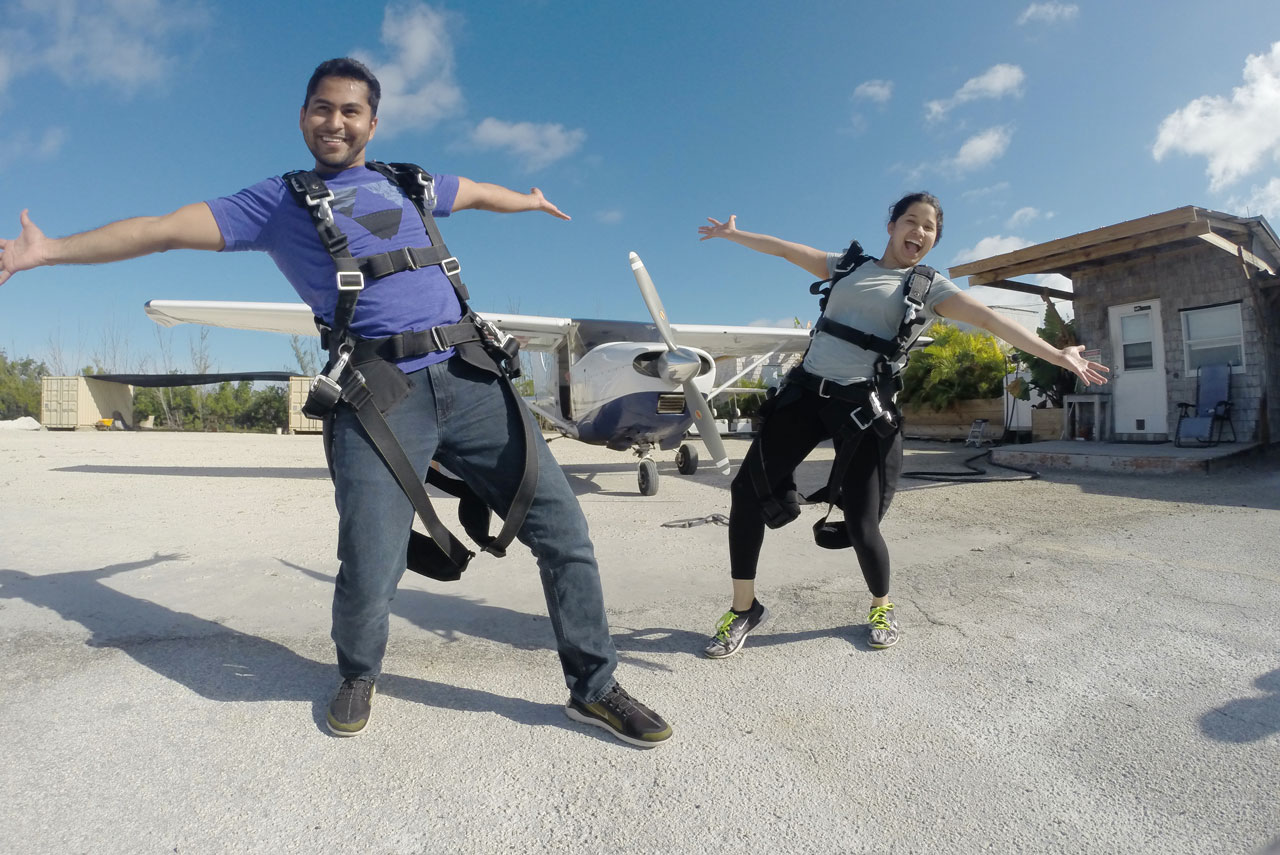 5. Professional Skydiving Facility
We're more than just postcard-ready views and great weather. Sure, the best parts of skydiving are all about the fun, adrenaline, and forever memories, but those things wouldn't be possible without our steadfast commitment to running an exemplary skydiving operation.
Skydive Key West is the only skydiving location in the Keys! We take that responsibility seriously and are dedicated to maintaining our excellent reputation. Our facilities blend the breezy, chill vibe of island life with the professionalism you'd hope to see at a skydiving business. We know when to have fun and when to get serious … and when to get serious about having fun!
And our nearly 5,000 stellar online reviews are proof positive that our approach is right on target.
6. Safety-First Approach
At Skydive Key West, we value safety above all else. Despite what popular culture portrays, skydivers generally aren't daredevils with a death wish. We want to land safely so that we get to do it again (and again, and again)!
Your peace of mind is extremely important to us. It's hard to enjoy an activity like skydiving if all you're doing is worrying the entire time! Sure, there's going to be some anxiety involved. That's natural. But our goal is to make you comfortable enough to be able to focus on the thrill of the experience.
Our commitment to safety includes rigorous training for our professional instructors, consistent equipment inspection and maintenance, and adherence to industry standards and regulations. Our aircraft and all of our skydiving gear is maintained by FAA (Federal Aviation Administration) certified professionals, and each and every one of our instructors has passed both the USPA (United States Parachute Association) and gear manufacturer certification requirements.
Our experienced staff is here to put your mind at ease and ensure that you have an experience to remember, for all the right reasons.
7. Thrilling Freefall Experience
What is interesting about skydiving? The number one answer to that question is probably freefall. There's a lot to love about jumping out of an airplane, but freefall tends to take the cake. There's nothing else like falling through the air at 120 mph, only to be caught by a sheet of nylon packed up on your back like a knapsack.
It's the ultimate exhilaration, and no one does it better than Skydive Key West! We offer an unforgettable adrenaline rush that will have you raving for days, weeks, even years to come. Jumping out of an airplane is amazing – imagine doing it over a tropical island!
8. Silver Screen Skydiving Moments
For all of these reasons we've listed so far, Skydive Key West has piqued the interest of some big names in the film industry. It's not only first-time jumpers who crave the beauty and excitement of a destination skydive!
Skydive Key West has been the backdrop to some famous skydiving movie scenes, including the James Bond movie License to Kill and Drop Zone, starring Wesley Snipes. You don't need a Hollywood set when you have real life beauty like Key West!
Pretend you're the star of your own skydiving flick and experience the same stunning landscapes seen in these films!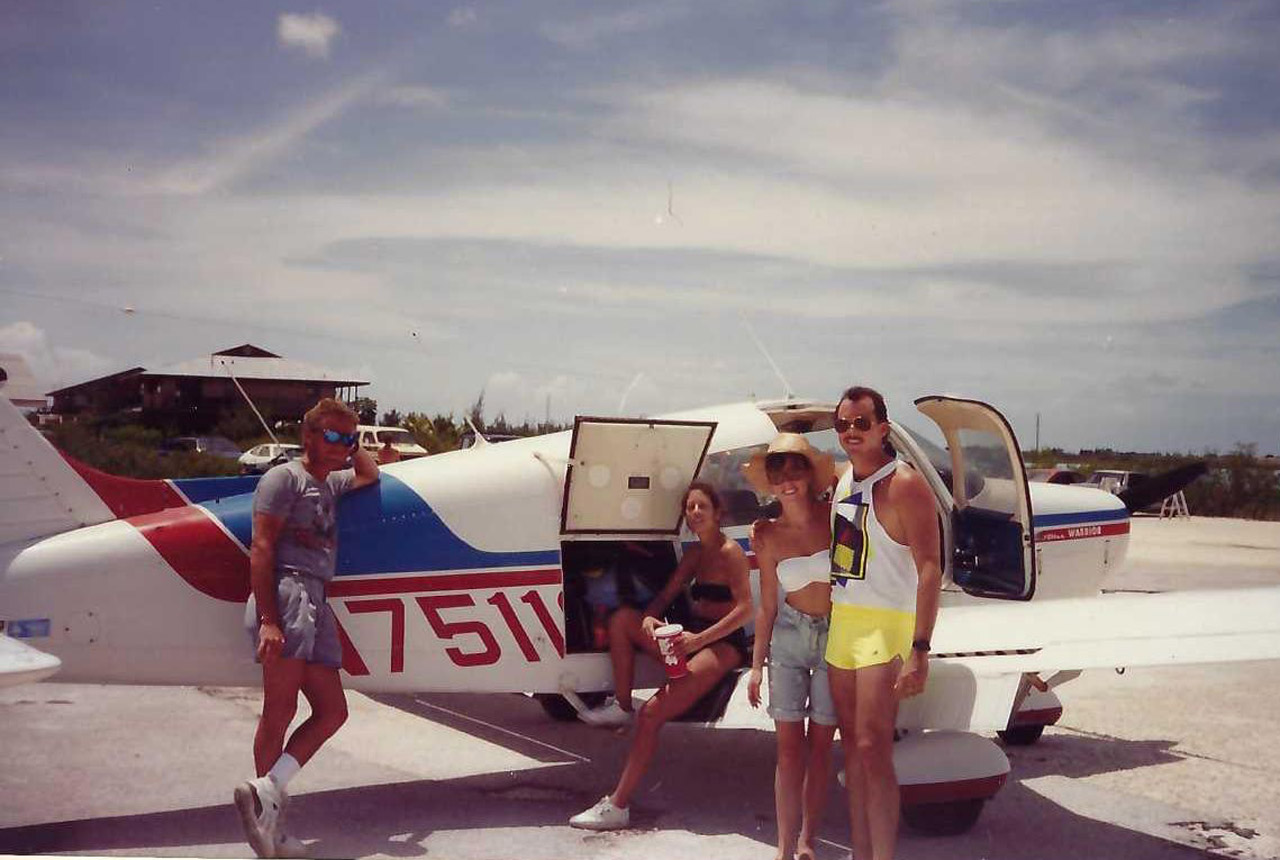 9. Capture Key West Memories with Photos and Video
Speaking of movies, you actually can be the star of your very own skydiving video. Your instructor can capture every part of your skydiving experience when you purchase a photo and video package.
With our video package:
You receive a crystal-clear, high-definition video accompanied by 50 stunning images of your skydive
All media content is uploaded directly onto your phone and is also available online
All content is social media ready
Skydiving is an overwhelming experience. As impactful as it is, some of it will be lost to memory because of sensory overload. Having professional video of your jump will allow you to relive your skydive for years to come, and makes it easy to share the experience with friends, family, and followers!
10. Explore Local Culture Before or After Your Jump
As much as we love jumping out of airplanes, Key West is so much more than a skydiving destination. Key West has long been celebrated for its exciting nightlife, delicious food, and diverse attractions. Whatever you're looking for, chances are you can find it in Key West.
Maybe you'll want to dig into a delicious slice of our famous Key Lime pie to celebrate your first skydive, or experience a night on the pier with your friends to continue the excitement. Keep the adrenaline pumping with deep sea fishing, SCUBA diving, or any other number of high action activities available. In Key West, you can enjoy adventure, art, nightlife, gourmet food, and gorgeous beaches all in the same place. Come for the jump, stay for the culture.
Why do most people skydive? For the thrill, the views, and the life changing experience. Come find your reason with Skydive Key West!