Key West Insider Tips: Best Places to Stay
Explore Key West
Posted by: Skydive Key West 1 month ago
For an island that's only one mile wide and four miles long, Key West sure has a lot going on! That's why having access to Key West insider tips is so important when planning activities, deciding where to eat, and figuring out where to stay in Key West. Whether you're looking for Key West luxury resorts, the best place to stay in Key West for couples, or boutique hotels, Key West has something for everyone.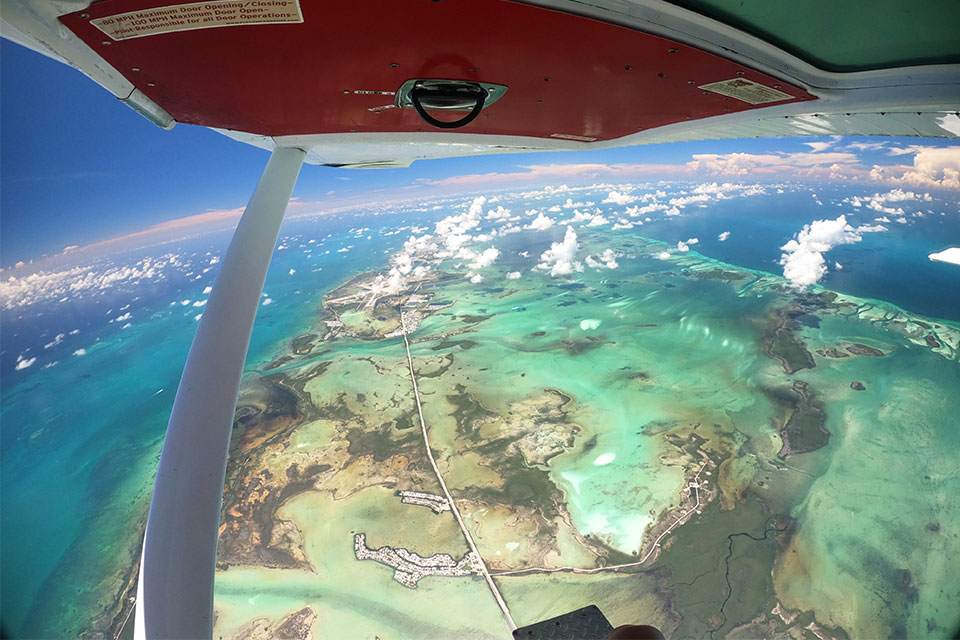 Staying in Key West
When looking for the best hotels in Key West, beachfront access is usually at the top of the criteria list. Key West resorts on the water are some of the most sought-after. But the ocean isn't the only thing to consider when looking for your perfect getaway abode. There are plenty of other things to think about when booking your holiday hotel, such as:
Is it worth staying in Key West? Absolutely! Key West has a plethora of things to do any time of day or night. If you're looking for ocean adventures, a shot of skydiving adrenaline, historical experiences, or exciting nightlife, you can find all of that and more right out your front door. But only if you're staying on the island.
What side of Key West is best to stay on? Simply put, it's a small island, so all sides are by the ocean!
Is it better to stay in New Town or Old Town Key West? That depends entirely on what you're looking for! New Town has the feel of an accessible tourist town. Old Town is quintessential Key West, with close proximity to restaurants, activities, and all the things that make Key West unique.
Which is the best Key to stay on? We believe Key West is the best Key to stay for lots of reasons! Key West has an incredible variety of activities that range from adventure tourism and phenomenal food to stunning beaches and late-night partying. Key West offers a great time for adults and kids alike!
Ready to find somewhere to stay? Check out this Key West guide with some of the best places to stay, as recommended by locals … which is how you know they're really good.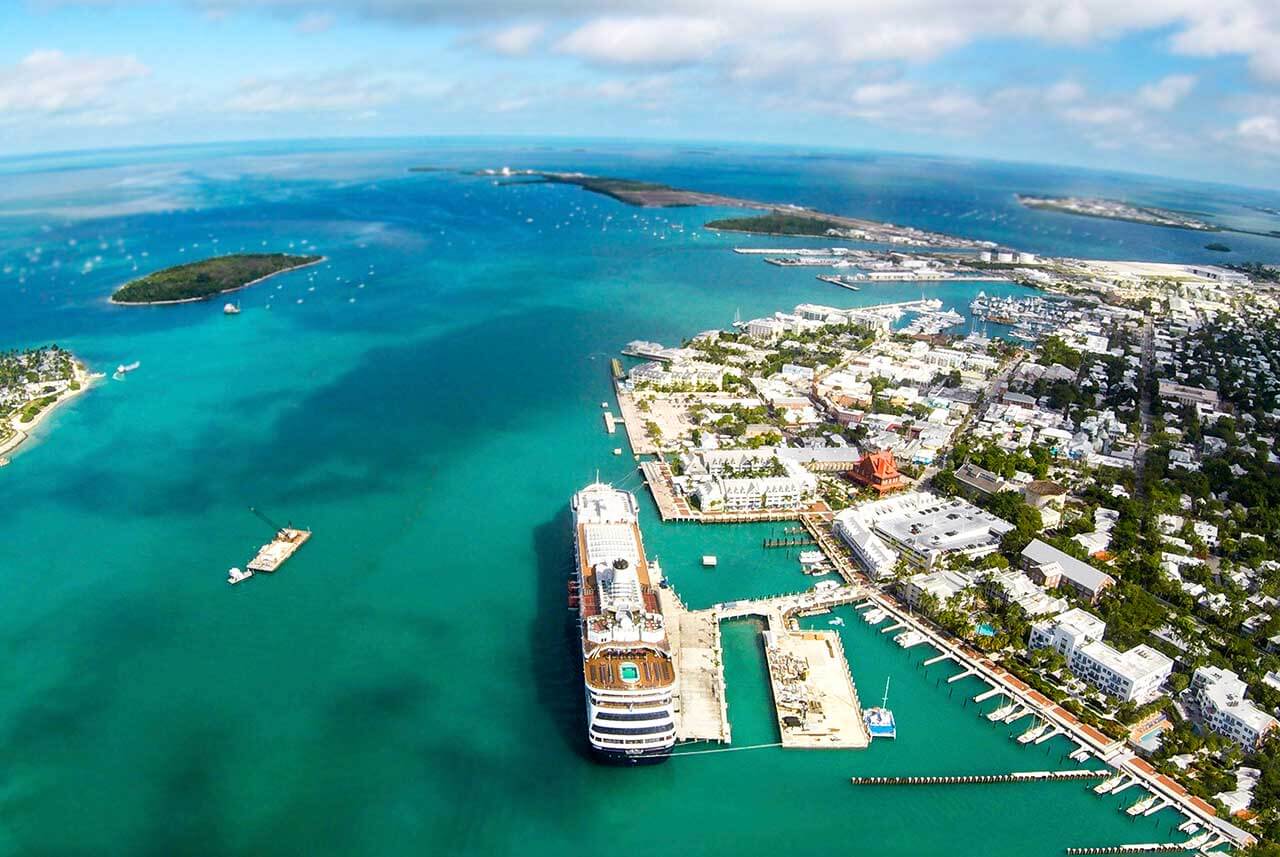 1. Alexander's Guesthouse
Alexander's Guesthouse self-identifies as an LGBTQIA+ guesthouse. They hold an especially safe space for members of the Lesbian, Gay, Bi, Trans & Queer groups with the inclusive motto, "We are all One Human Family."
But you don't have to be part of the LGBTQIA+ community to stay there – allies are welcome, too! Anyone looking for a space that prioritizes kindness, support and acceptance can call Alexander's Guesthouse home. The only stipulation is that the resort is for ages 21+ only, so this would be one of the best places to stay in Key West for adults.
The property has all the charm of a restored Key West Conch-style house built in 1902 combined with the modern comforts of cozy beds with crisp white linens, a pool, and jacuzzi. Alexander's guesthouse is more than just a place to stay, it's a retreat for the soul!
Website: Alexander's Guesthouse
Address: 1118 Fleming St, Key West, FL 33040
Phone: (305) 294-9919
2. Kimpton Key West
If you're looking for something with some variety and panache, Kimpton Key West is the place for you. In fact, Kimpton is more than just a hotel, it's a collection of five hotels offering a total of 219 guestrooms and suites to choose from!
The properties include bungalows, houses, cottages, and lodges, and can accommodate everything from small, romantic getaways to group destination gatherings. Your group can even include your furry pals in their pet-friendly accommodations!
The luxurious properties located throughout Old Town Key West each have their own feel and style. With a mix of historical buildings and modern accommodations, you'll feel like you've been transported to a different world. Come back again and again and try out all the options!
Website: Kimpton Key West
Addresses:
Ella's Cottages – 811 Simonton St, Key West, FL 33040
Fitch Lodge – 1030 Eaton St,  Key West, FL 33040
Lighthouse Hotel – 902 Whitehead St,  Key West, FL 33040
Ridley House – 601 Caroline St,  Key West, FL 33040
Winslow's Bungalows – 725 Truman Ave,  Key West, FL 33040
Phone: (855) 546-7866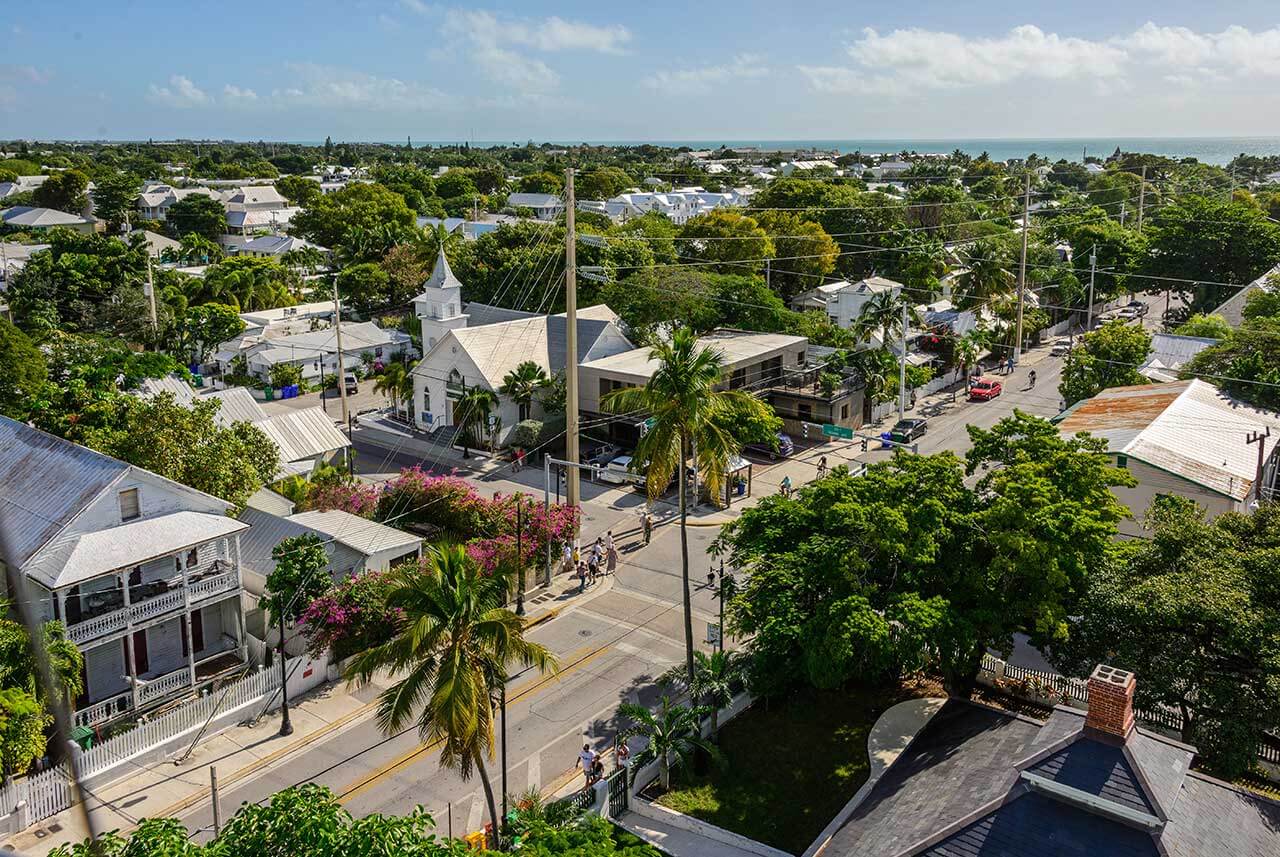 3. Opal Key Hotel
The Opal Key Hotel is where waterfront luxury lives. This resort offers light, airy rooms with beautiful ocean views for the feeling of being whisked away to a beachfront paradise.
The hotel has everything you might need, whether you're someone who likes to eat onsite, explore nearby restaurants, or self cater. Opal Key Hotel is home to two restaurants – Latitudes and Bistro 245 – for your dining pleasure, or you can book a room with a built-in kitchen and try your hand at crafting local cuisine.
The goal of the Opal Key Hotel is to provide service so excellent that you'll never forget your trip to Key West. Each Opal Key Collection property has its own character and provides an experience as unique as each and every visitor.
Website: Opal Key Hotel
Address: 245 Front St, Key West, FL 33040
Phone: (305) 294-4000
4. The Gardens Hotel
The Gardens Hotel has plenty of reasons to boast, not the least of which is their 4.9 star Google rating with 513 reviews. There's nothing like hearing it from the horse's mouth! This hotel was built in the 1800s and is housed in a building that was formerly known as the Gardens Mansion – if you're looking for true Key West history, you've found the right place.
But that doesn't mean you won't find the modern comforts you would expect from a 21st Century hotel. The property is equipped with cottages and guest rooms for a range of vacation experiences. Children 16+ are welcome, so it's the perfect stay for a relaxing family vacation.
The Gardens Hotel is close to many of the activities Key West visitors have come to love, and they are inclusive in their approach to hospitality. They offer accessible rooms, are LGBTQ friendly, and even allow pets. Amenities abound both in and out of the rooms at the hotel, so come prepared to feel pampered!
Website: The Gardens Hotel
Address: 526 Angela St, Key West, Florida 33040
Phone: (305) 294-2661
Now that you have some A+ recommendations on where to stay, it's time to take your Key West vacation to the next level and book your jump!