Want to Try Skydiving?
Skydiving
Posted by: Skydive Key West 9 months ago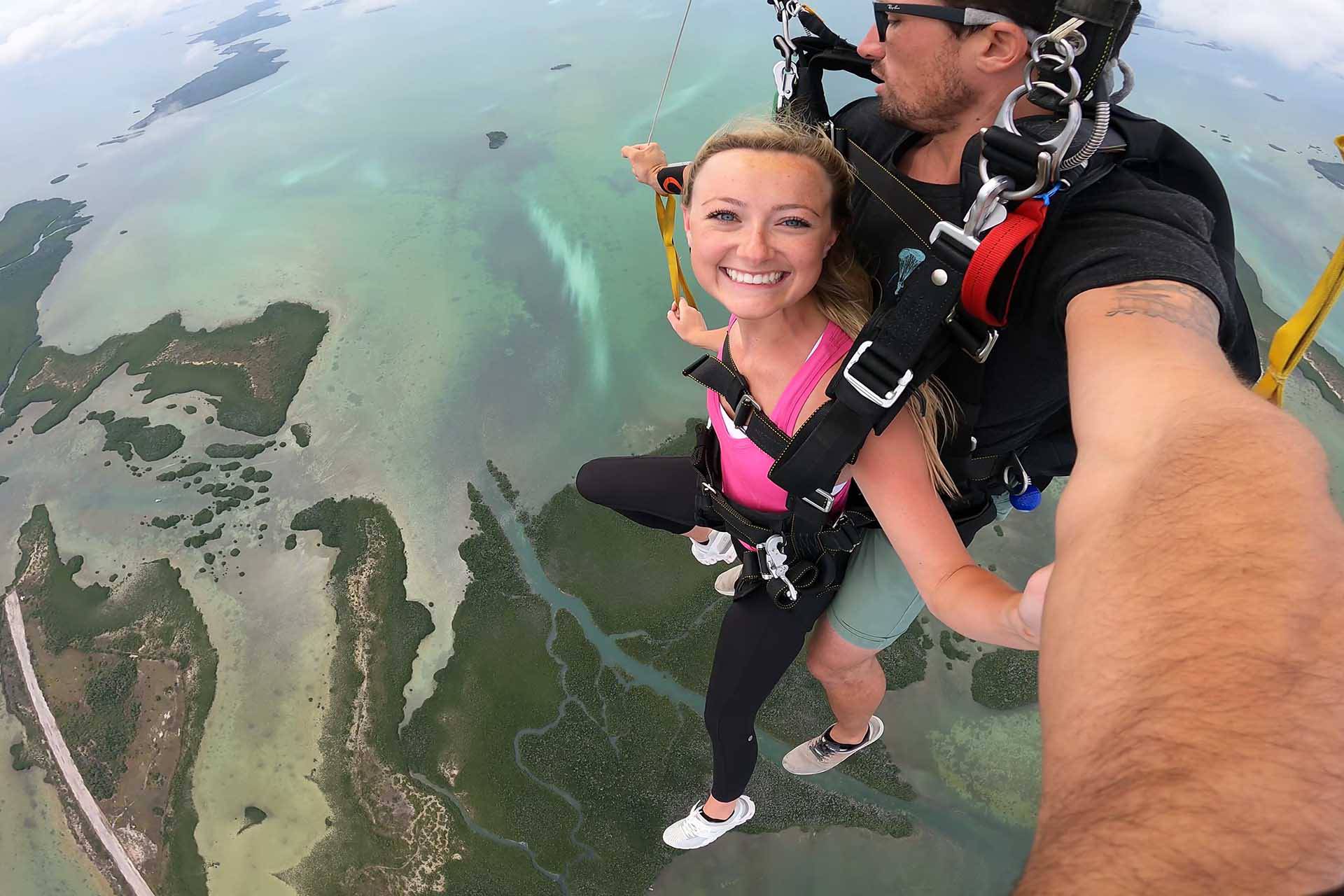 The dream of free, bird-like flight is an ancient and nearly universal aspect of the human experience. Maybe the daily grind gets a bit stale and boring for most of us and the idea of zooming through the air at speed and soaring at inspiring heights is exciting and attractive. Or maybe it's the constant drag of gravity that sometimes makes us feel like we are moving through life weighted down, in need of breaking free to float high in the blue among the clouds. Fortunately, this is an age when technology makes it possible to have a taste of unpowered flight, and the most popular way to do it is via the sport of skydiving. To experience flight, feel freedom, get a thrilling rush, accept a personal challenge, or simply try something brand new – all of these and more make up a bucket load of reasons to try skydiving. It's an incredibly exciting adrenaline-fueled sport enjoyed by tens of thousands of people around the world every year.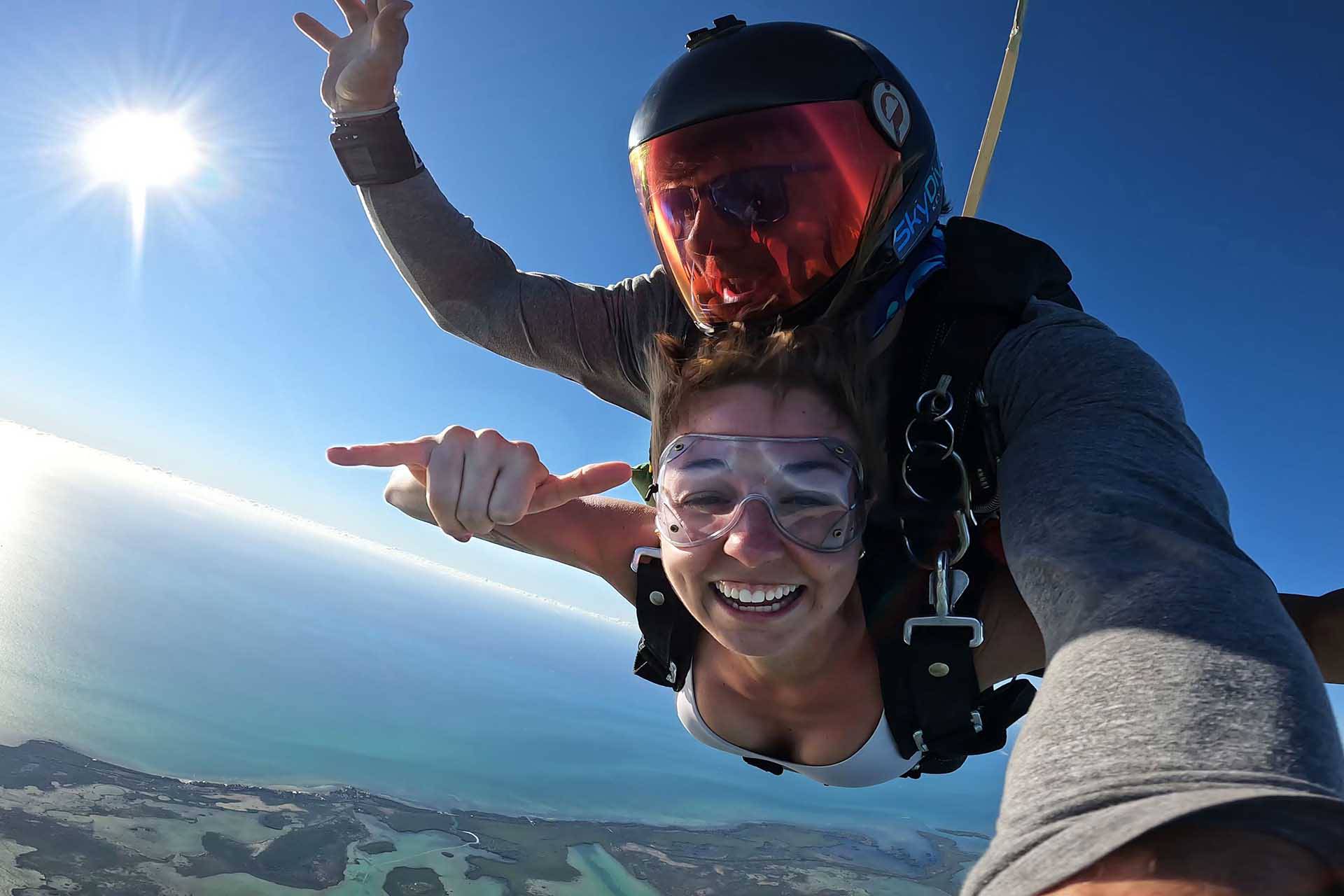 Take the First Step with a Tandem Skydive
If you are looking to take that first step out of the door of an airplane and into the adventure of a lifetime, you are in luck. Fairly recent developments in skydiving equipment and technique have come together to make the sport far more accessible. Millions of people have now made their first jumps with a tandem skydive instructor and rig. In a tandem skydive, the first-timer wears a harness that is attached to a specially trained and certified professional skydiver. Both leave the plane, freefall, and descend together under a large parachute that is controlled by the instructor. Tandem skydiving is widely acknowledged to be a wonderful experience by those who have tried it.  Convenient, relatively inexpensive, it is in fact the only way to experience freefall parachuting without going through an extended, rigorous training program. With tandem skydiving, you could be at altitude and exiting the aircraft literally within 30-40 minutes of arriving at the jump center. A little paperwork, a 20-minute instructional briefing, and some gear adjustment is all it takes before you are climbing into the plane. The most time-consuming part of the process is choosing the perfect tandem skydiving operation to make the most of your first jump.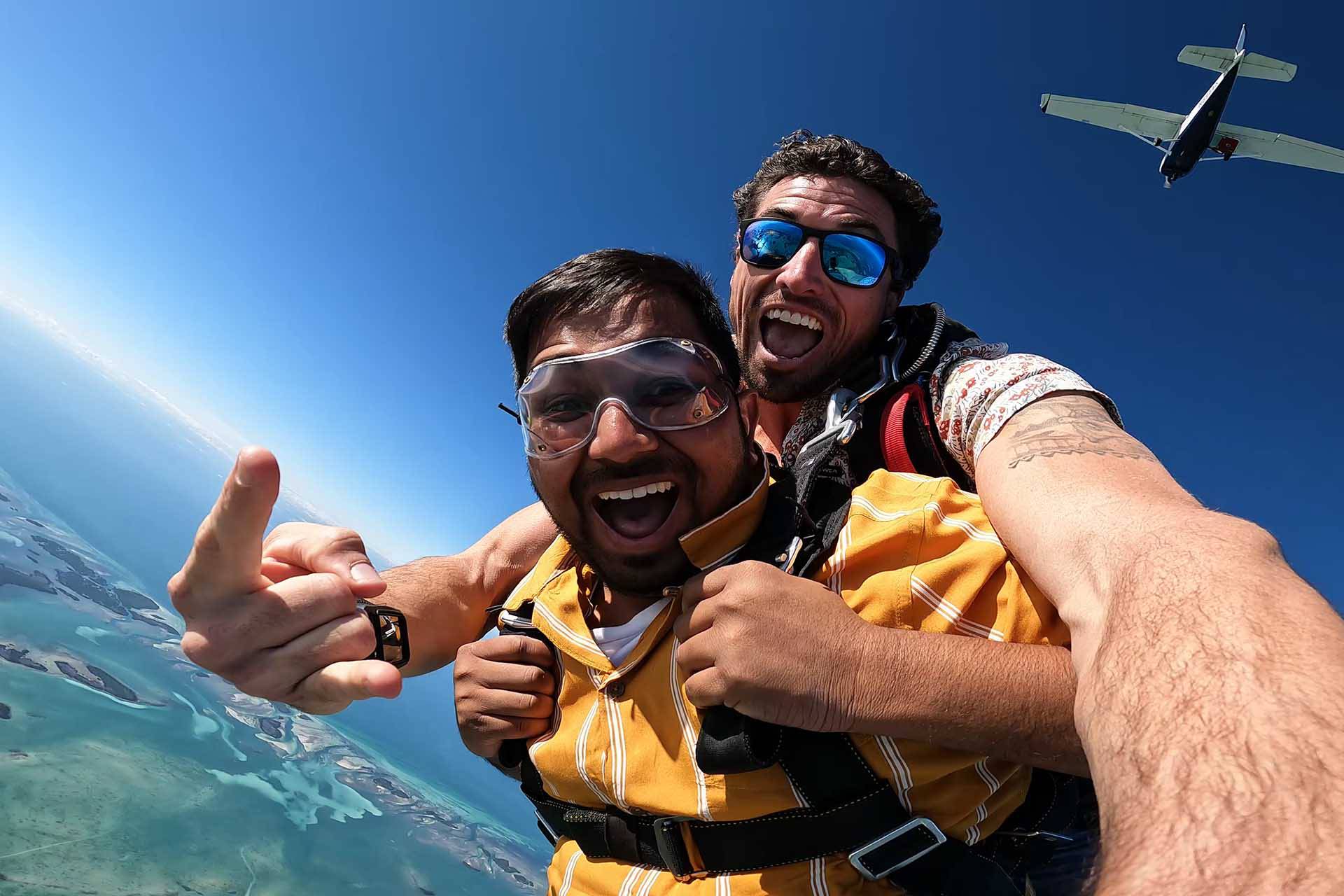 Sky Dive Key West: The Florida Keys' One and Only
It is important to select a tandem skydive center that is registered with the United States Parachute Association. A USPA dropzone will use only current USPA rated and approved tandem instructors and equipment. The basic requirements for certification as a tandem skydiving instructor include being a professional-level jumper with at least three years of skydiving experience, having 500 signed-off jumps in the logbook, and proving good health condition. At Skydive Key West, we meet all USPA and Federal Aviation Administration requirements and go far beyond the basics. Our instructors have logged thousands of jumps, our safety record is perfect, our equipment is top-of-the-line, our customer service is consistently rated at 5 stars, and our jump center has a fun and friendly tropical vibe. Best of all, we offer tandem skydiving in America's most breathtakingly beautiful dropzone. At Skydive Key West you can freefall into Caribbean paradise from 10,000 feet above the spectacular lower Florida Keys. Get in touch now at 305-396-8806 or email [email protected] and experience the thrill of tandem skydiving.