A Florida Bucket List: Your Top 5 Must-Do Items
Skydiving
Posted by: Skydive Key West 2 years ago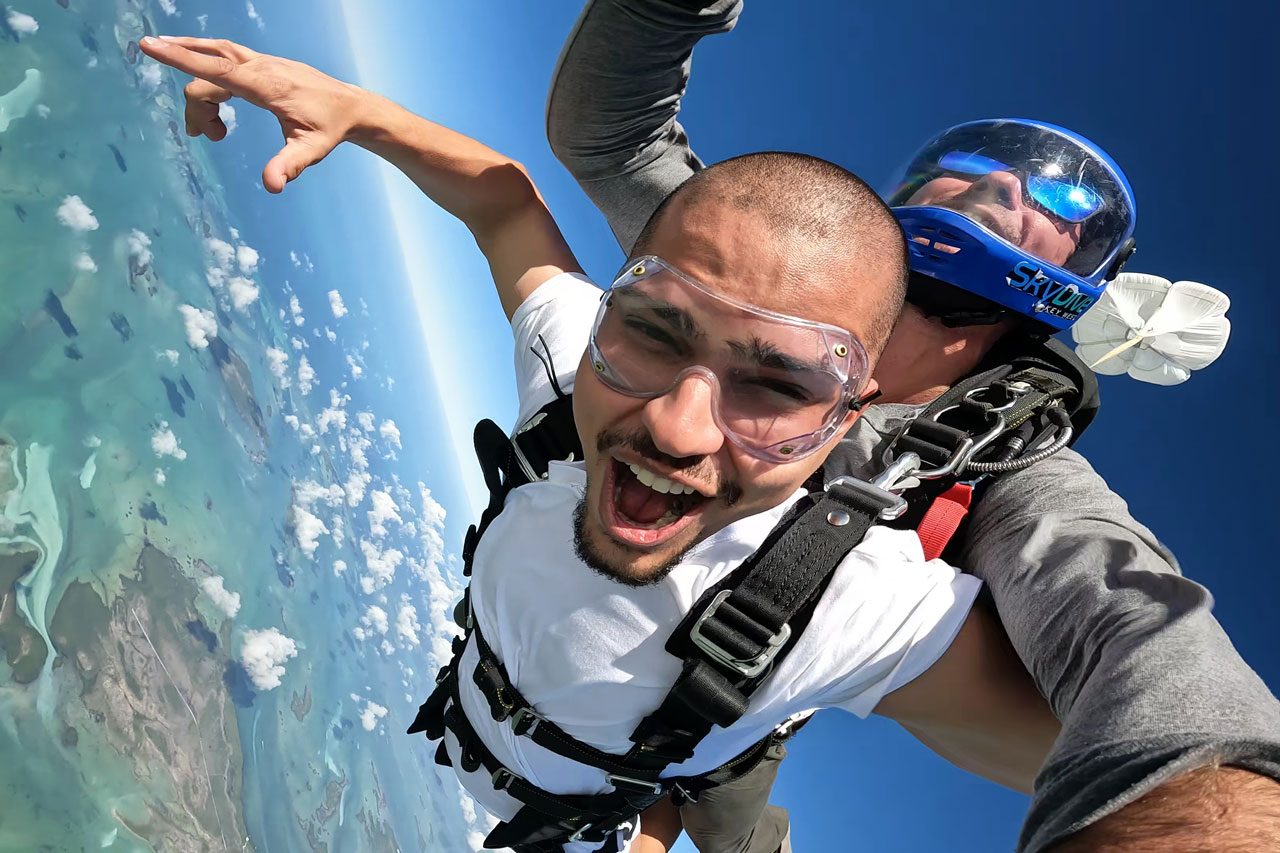 Florida is a unique state with many attractions beyond the hundreds of miles of white-sand beach, and there are definitely a few must-do items that should be checked off any Florida visitor's bucket list. Here is a local's choice top-5 selection:
Camp at Dry Tortugas National Park
Hop on the ferry from Key West out to the Dry Tortugas for a marine wilderness adventure. This group of 7 small islands lies at the extreme western end of the Keys about 67 miles beyond Key West. Garden Key, the main island, is the site of historic Fort Jefferson, a huge coastal defense fortress started by the U.S. government in 1846 but never finished. With a Park Service permit and reservations, you can camp in the shadow of the fort walls and enjoy a world-class snorkeling location. There are calm waters for much of the year, sandy beaches, and plenty of colorful fish flitting among living coral reefs.
Sky Dive Key West
See the breath-taking expanse of small islands and coral-studded turquoise sea spreading out below when you freefall from 10,000 feet above Sugar Loaf Key with the tandem skydiving experts at Skydive Key West. Sky Dive Key West has been offering thrill seekers the exhilaration of freefall for over 20 years and has a tradition of excellent customer service to go with an unblemished safety record. A 20-minute instructional briefing is all that is required to accompany a highly experienced tandem skydiving instructor on a 120mph freefall and five- to seven-minute canopy ride down in one of the world's most scenic skydiving locations.
Drive the Overseas Highway to Key West
Key West is the only Caribbean island reachable by car, and the drive down the Keys on U.S. Route 1, the amazing Overseas Highway, is a classic American road trip. There are many interesting things to explore, from beaches to barbecue shacks and tiki bars to turtle hospitals. At mile marker 47 on the east end of Seven Mile Bridge, the ride gets spectacular. Traveling across this engineering wonder offers views more commonly seen from an aircraft than a car. Historical sites, camping, water sports and fishing, vacation resorts, and great dining all beckon the traveler on the way down to Mile Marker 0 on Whitehead Street in Key West.
Explore Everglades National Park
The Florida Everglades is a 1.5-million-acre expanse of saw grass marshes, mangrove forests, cypress swamps, wooded hammocks, and wetlands that covers nearly the entire southern tip of the Florida peninsula. It is home to an extraordinary variety of wildlife, including many rare and endangered species. Over 350 species of birds, reptiles like the American alligator and crocodile, and mammals such as the West Indian manatee, the bottlenose dolphin, and the extremely rare Florida panther all make this wet wilderness their home. Hop aboard an airboat, a propeller-driven craft especially designed to safely traverse the extremely shallow water and tangled swamp grass flats of the 'Glades and tour one of the wonders of the world.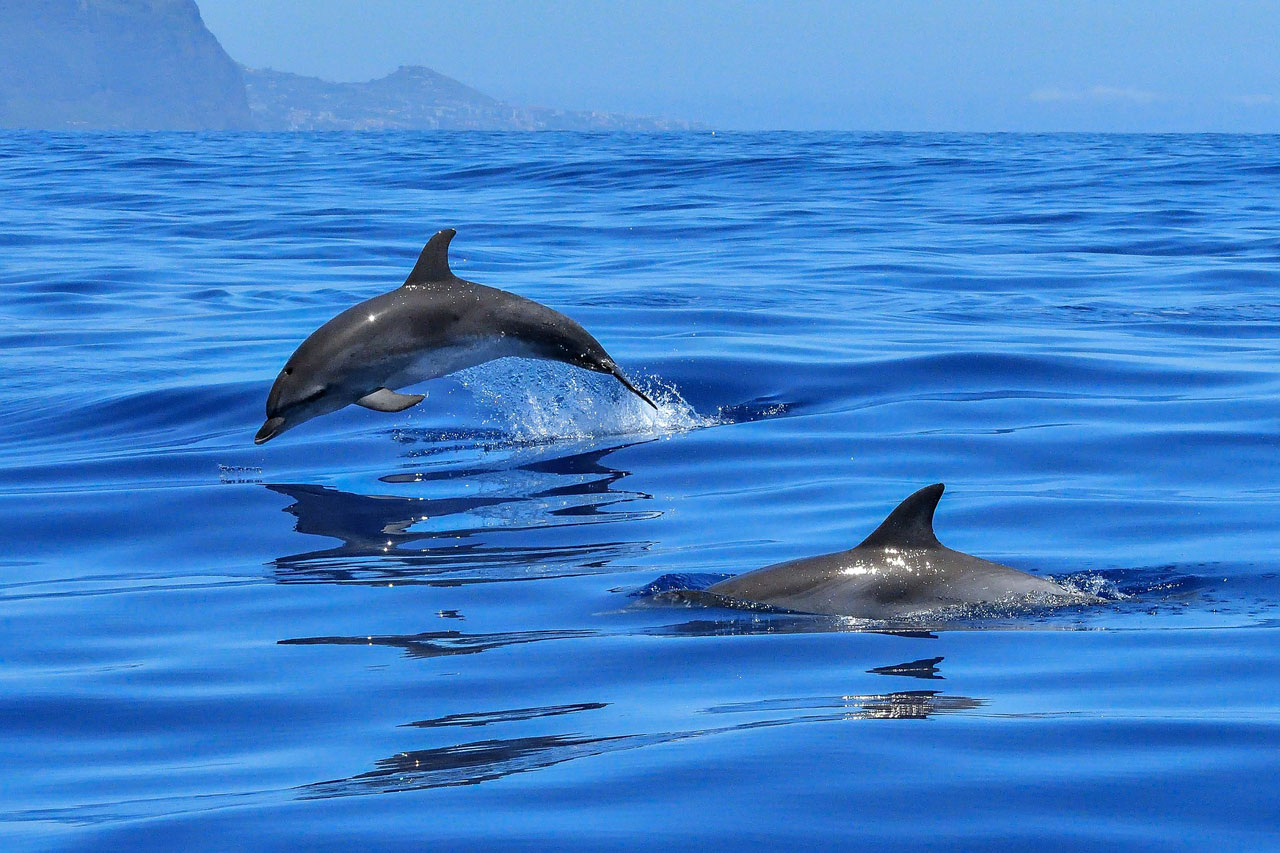 Swim with Dolphins
The Florida waters are home to the Atlantic Bottlenose Dolphin. This is the most well-known species of dolphin, the friendly-looking gray creature seen in movies and television shows as well as in marine parks worldwide. From Orlando down through the Keys, there is an abundance of resorts, dolphinariums, conservation centers, and dolphin watching tours that offer visitors the chance to observe dolphins in the wild or swim and interact with them in more controlled settings. Many of these dolphin encounter operations are dedicated to marine life conservation; patrons help support the cause while enjoying the experience of a lifetime.