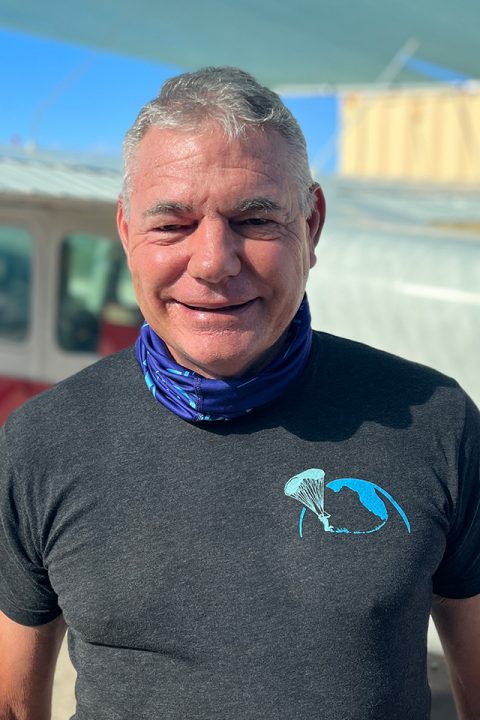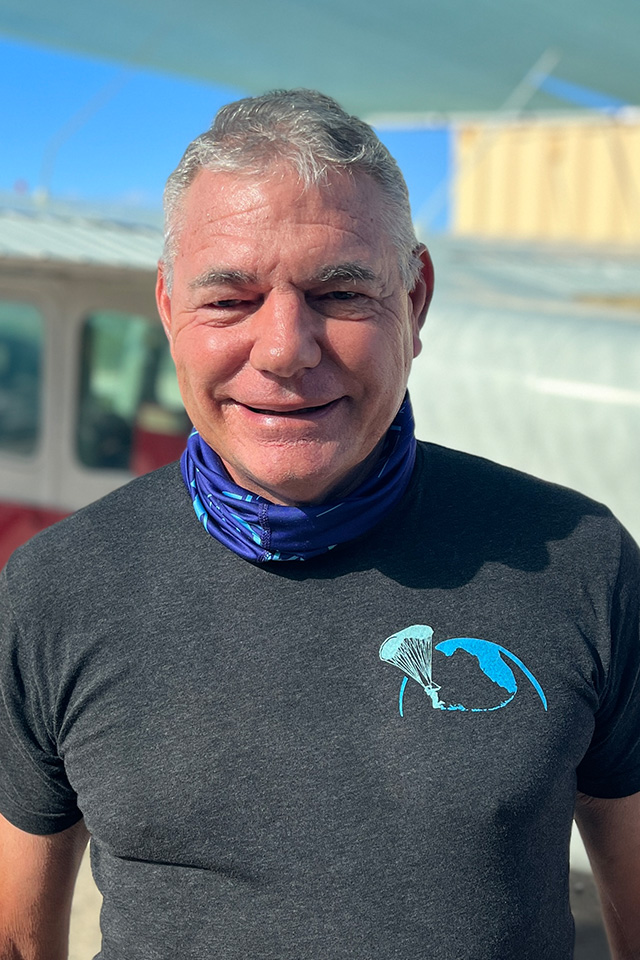 Skydiving since 1973
Steve has been working in aviation longer than anyone at Skydive Key West. He grew up loving the skydiving TV show "Ripcord!" and when he saw parachutes in the sky at the local airport near where he grew up, he went over to check it out…and made his first jump the next day.
With more than 50 years of experience in aviation, Steve wears a lot of hats at Skydive Key West. He's our pilot, a natural problem-solver who can fix any and all things mechanical, and he's also our resident voice-over talent. So when you see Steve in the plane, make sure you ask him to do his radio voice. We promise you won't regret it!
Steve's favorite part of skydiving is "my friends at our drop zone. They are some of the most awesome people on the planet!"